On The TBR is a new thing I'm trying out on my blog to try and keep a record of the books i buy and download this year.
I've brought The Lollipop Shoes by Joanne Harris. I read Chocolat by her a few weeks ago and really loved it. I loved the story and the writing style and as this is the second book in the series i thought id better buy it as i enjoyed it so much!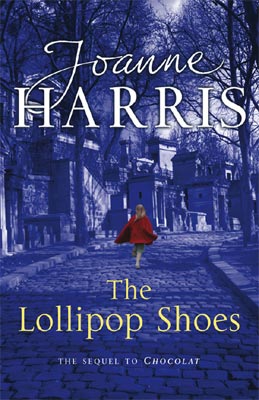 Synopsis – 'Who died?' I said. 'Or is it a secret?'
'My mother, Vianne Rocher.'
Seeking refuge and anonymity in the cobbled streets of Montmarre, Yanne and her daughters, Rosette and Annie, live peacefully, if not happily, above their little chocolate shop. Nothing unusual marks them out; no red sachets hang by the door. The wind has stopped – at least for a while. Then into their lives blows Zozie de l'Alba, the lady with the lollipop shoes, and everything begins to change . . .
But this new friendship is not what it seems. Ruthless, devious and seductive, Zozie de l'Alba has plans of her own – plans that will shake their world to pieces. And with everything she loves at stake, Yanne must face a difficult choice: to flee, as she has done so many time before, or to confront her most dangerous enemy . . .
Herself.
I really cant wait to read this and hope its as good as the first in the series.